This Line in Robots.txt Will Make WordPress Websites Appear as "Not Mobile-Friendly" to Google
Oct 9, 2020
Blog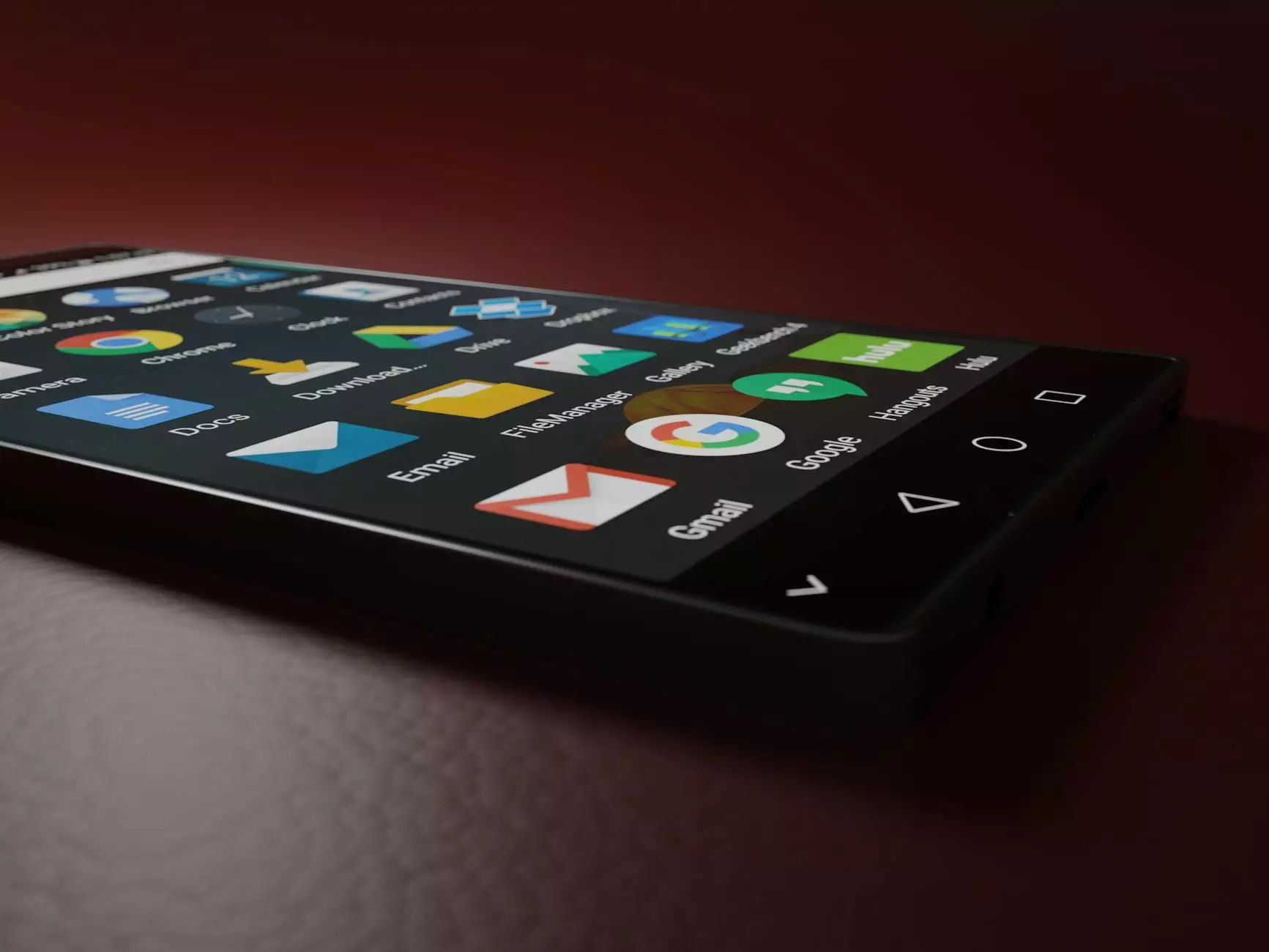 Introduction
Welcome to RGV Digital Marketing, a leading provider of internet marketing services in Edinburg, TX!
The Importance of Mobile-Friendly Websites
In this digital age, having a mobile-friendly website is crucial for online success. With the increasing number of mobile users, search engines like Google prioritize websites that offer a seamless and optimized mobile experience. As a result, not having a mobile-friendly website can negatively impact your online visibility and rankings.
The Impact of Robots.txt
Search engine bots regularly crawl websites to index their content and determine their compatibility with mobile devices. The robots.txt file plays a significant role in guiding these bots through the website's structure and pages. By including specific directives in the robots.txt file, webmasters can control which pages are accessible to search engines.
The Line in Robots.txt That Affects Mobile-Friendliness
One line in the robots.txt file can make WordPress websites appear as "not mobile-friendly" to Google. This line is:

User-agent: Googlebot-Mobile Disallow: /

When this line is present in the robots.txt file, it instructs Google's mobile crawler, Googlebot-Mobile, to avoid accessing any page on the website. As a result, Google assumes that the website is not optimized for mobile devices and may negatively impact its mobile search rankings.
Solving the Issue with WordPress Websites
If you want your WordPress website to be mobile-friendly and appear correctly on mobile search results, it is essential to remove or modify the line mentioned above in your robots.txt file. This can be done by:
Accessing your website's FTP or cPanel file manager
Navigating to the root directory where your WordPress installation is located
Locating the robots.txt file
Opening the file and removing or modifying the line: User-agent: Googlebot-Mobile Disallow: /
Save the changes and re-upload the modified robots.txt file to your server
Importance of Hiring RGV Digital Marketing for Internet Marketing Services in Edinburg, TX
When it comes to internet marketing services in Edinburg, TX, RGV Digital Marketing stands out as a trusted partner. Our expertise in digital marketing and search engine optimization (SEO) allows us to deliver exceptional results for our clients.
Why Choose RGV Digital Marketing?
1. Industry Experience: With years of experience in the digital marketing field, we have honed our skills and strategies to adapt to the ever-changing online landscape.
2. Comprehensive Services: RGV Digital Marketing offers a wide range of internet marketing services, including SEO, pay-per-click (PPC) advertising, social media marketing, content marketing, and web design.
3. Customized Approach: We understand that each business is unique, which is why we tailor our strategies to meet your specific goals and target audience.
4. Result-Driven Strategies: Our team of experts utilizes proven and ethical strategies to maximize your online visibility, drive targeted traffic, and convert visitors into loyal customers.
5. Transparent Reporting: We provide regular reports and analytics to keep you updated on the progress of your campaigns, ensuring transparency and accountability.
Contact RGV Digital Marketing Today!
If you are ready to boost your online presence and reach your target audience effectively, contact RGV Digital Marketing today! Our team of experts is eager to help you with tailored internet marketing services in Edinburg, TX. Let us be your partner in achieving online success!