Product Listing Ad Management Services | Austin TX
Dec 15, 2022
Services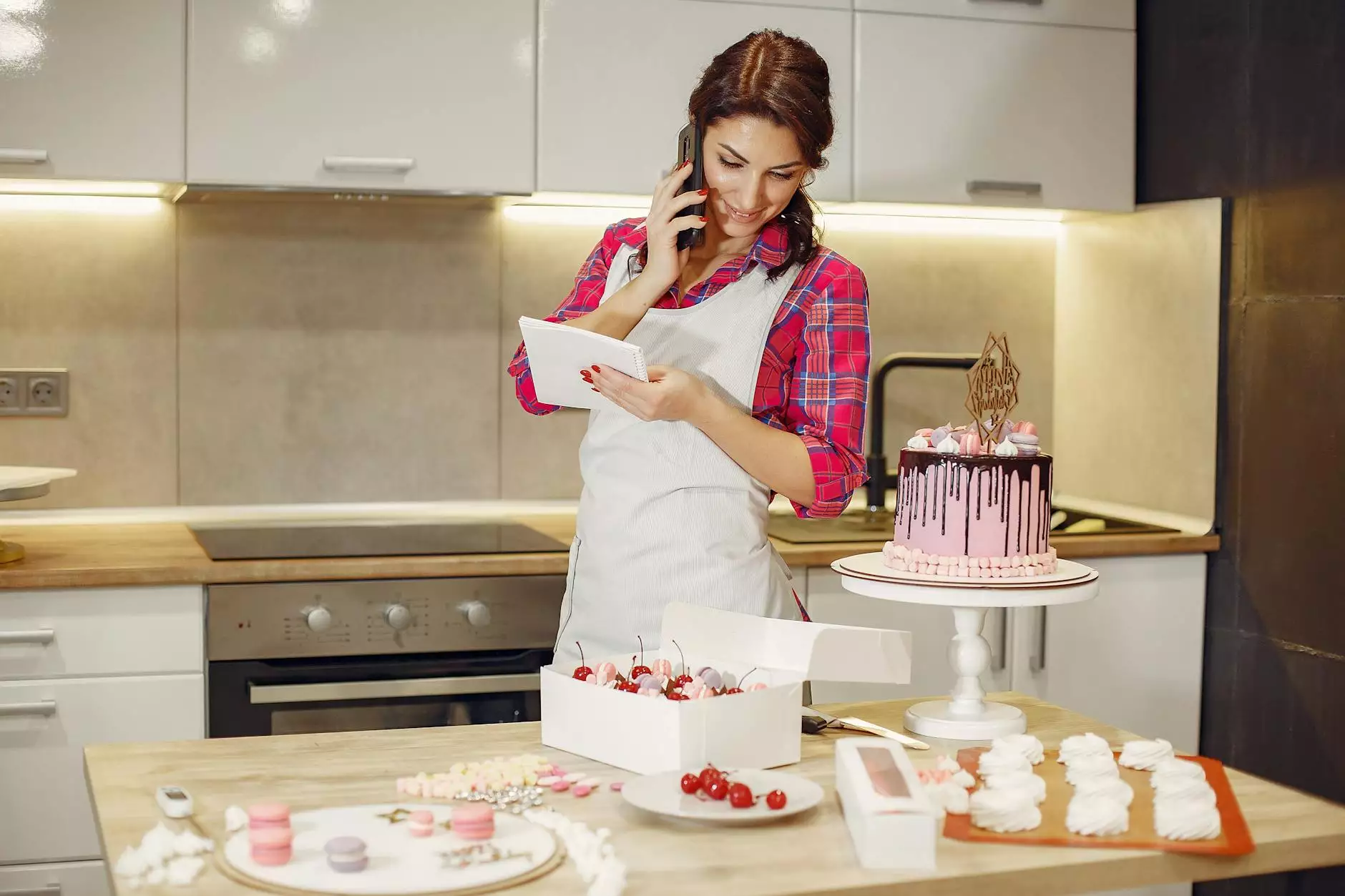 Maximize Your Online Advertising with RGV Digital Marketing
Welcome to the world of effective digital marketing solutions brought to you by RGV Digital Marketing, a leading provider of internet marketing services in Edinburg TX. With our expertise in Product Listing Ad Management, we help businesses from Austin and beyond optimize their online advertising campaigns to drive maximum returns.
What are Product Listing Ads?
Product Listing Ads (PLAs) are a type of online advertising format that allow businesses to showcase their products directly to potential customers. Unlike traditional text-based ads, PLAs feature rich product information such as images, prices, and descriptions. They appear prominently on search engine results pages, driving increased visibility and ultimately, more conversions.
Why Invest in Product Listing Ad Management Services?
When executed correctly, Product Listing Ad campaigns can significantly boost your online presence and revenue. However, managing these campaigns can be complex and time-consuming, especially for businesses with limited resources or knowledge of online advertising best practices. This is where our professional Product Listing Ad Management services come in.
At RGV Digital Marketing, our team of experts has a deep understanding of the ever-evolving digital advertising landscape. We stay up to date with the latest trends, tools, and strategies to ensure that your Product Listing Ad campaigns are optimized for success. From setting up your initial campaign to ongoing optimization, we handle every aspect of your Product Listing Ads to maximize your return on investment.
Our Product Listing Ad Management Process
Our comprehensive Product Listing Ad Management process is designed to set your business up for digital marketing success:
1. Strategy Development
Before launching your Product Listing Ad campaign, we take the time to understand your business goals, target audience, and competitive landscape. This allows us to develop a customized strategy tailored to your specific needs and objectives.
2. Campaign Setup
Our team of specialists will set up your Product Listing Ad campaign on the platform that best aligns with your business objectives, whether it's Google Shopping or another leading advertising platform. We take care of everything from product data feeds to campaign structure, ensuring a seamless setup process.
3. Keyword Research and Optimization
To drive relevant traffic to your product listings, we conduct thorough keyword research to identify the most effective keywords for your target audience. We optimize your campaigns with keyword-rich titles, descriptions, and custom labels to ensure maximum visibility.
4. Ad Creation and Optimization
We create compelling and visually appealing ads that not only showcase your products but also entice potential customers to click on your listings. We continuously monitor and optimize your ads based on performance data, refining your campaigns to drive better results.
5. Performance Tracking and Reporting
Transparency and data-driven decision making are at the core of our approach. We provide detailed performance reports that highlight key metrics such as click-through rates, conversion rates, and return on ad spend. This allows you to measure the success of your Product Listing Ad campaigns and make informed marketing decisions.
Why Choose RGV Digital Marketing?
There are several reasons why RGV Digital Marketing is the ideal partner for your Product Listing Ad Management needs:
1. Expertise and Experience
We have a proven track record of delivering exceptional results for our clients. Our team of experienced digital marketers understands the intricacies of Product Listing Ad Management and knows how to optimize campaigns to drive maximum ROI.
2. Personalized Approach
At RGV Digital Marketing, we believe that every business is unique. That's why we take a personalized approach to every client, tailoring our strategies to align with your specific goals and requirements. Our dedicated team works closely with you to ensure that we meet and exceed your expectations.
3. Cutting-Edge Technology
We leverage the latest technologies and tools to stay ahead of the curve. From advanced analytics to automated bidding strategies, we employ the best digital marketing resources to ensure that your Product Listing Ad campaigns are at the forefront of innovation.
4. Proven Results
Our past successes speak for themselves. We have helped numerous businesses achieve significant growth and success through our Product Listing Ad Management services. By partnering with us, you gain access to our expertise and industry knowledge, giving you a competitive edge in the digital advertising landscape.
Take Your Product Listing Ads to the Next Level with RGV Digital Marketing
If you're ready to take your online advertising campaigns to new heights, contact RGV Digital Marketing today. Our dedicated team of experts is here to help you optimize your Product Listing Ads for maximum visibility, conversions, and revenue. We serve businesses in Edinburg TX and beyond, providing top-notch internet marketing services that deliver outstanding results. Don't miss out on the opportunity to outshine your competitors and reach your target audience effectively.