Fonts & Colors That Drive the World's Top Brands
Apr 11, 2022
Resources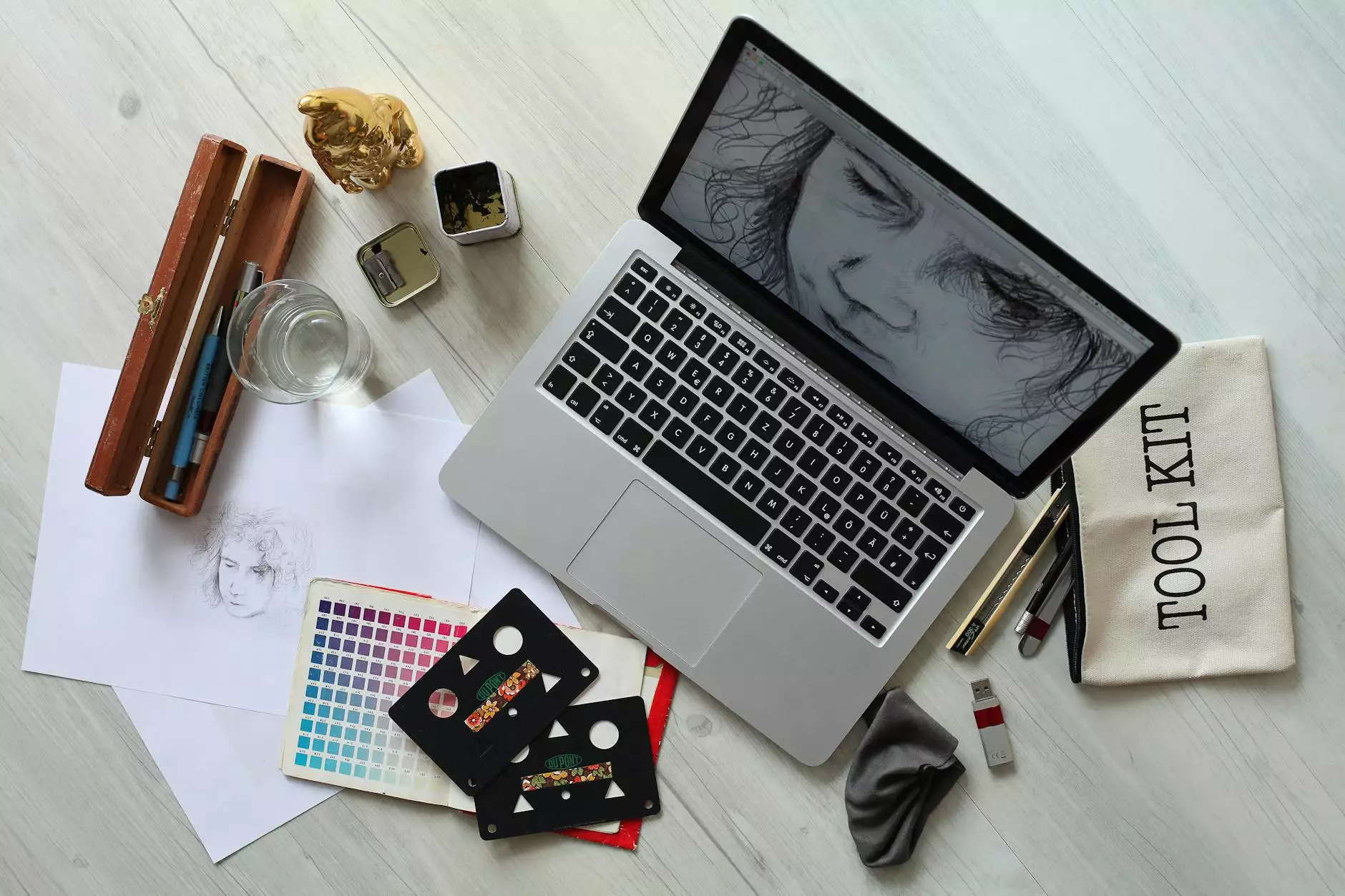 Welcome to RGV Digital Marketing, your trusted partner for exceptional internet marketing services in Edinburg, TX. In today's digital world, creating a strong brand identity is essential for success. One crucial aspect of brand identity is the selection of fonts and colors, which play a significant role in establishing brand recognition and leaving a memorable impression on your target audience.
Why Fonts and Colors Matter
Fonts and colors are more than just design elements; they evoke emotions, convey personality, and communicate a brand's message. When chosen thoughtfully, they can differentiate your business from competitors and foster a strong connection with your customers.
The Psychology of Colors
Colors have a profound impact on human psychology and influence our perception, emotions, and behavior. Different colors evoke different reactions and associations. For instance:
Red: Frequently associated with passion, energy, and excitement. It can create a sense of urgency and attract attention.
Blue: Conveys trust, reliability, and professionalism. It is often used by businesses in the financial and technology sectors.
Yellow: Radiates optimism, happiness, and friendliness. It can stimulate mental processes and grab attention quickly.
Green: Symbolizes growth, health, and sustainability. It appeals to environmentally-conscious consumers.
Purple: Often associated with luxury, power, and creativity. It appeals to a more artistic or inventive audience.
Selecting the Right Fonts
Fonts, just like colors, convey distinct messages and influence how your brand is perceived:
Serif Fonts: Classic and traditional, serif fonts are often used by established brands to convey reliability and authority. They work well for print media.
Sans-Serif Fonts: Modern and clean, sans-serif fonts are commonly used in digital media. They convey simplicity, clarity, and a contemporary feel.
Script Fonts: Elegant and decorative, script fonts add a touch of sophistication and creativity to your brand identity. They are often used for luxury or artistic brands.
Display Fonts: Bold and attention-grabbing, display fonts are ideal for headlines and logos. They can create a strong visual impact and reflect your brand's personality.
How Fonts and Colors Define Brand Identities
In today's competitive market, establishing a strong brand identity is crucial for success. Let's explore how fonts and colors have helped shape the identities of some of the world's top brands:
Apple - Simplicity at its Finest
Apple, renowned for its minimalist design, utilizes the clean and sleek sans-serif font, Helvetica, across its branding. The choice of this font aligns with its core value of simplicity and elegance. Additionally, the color silver in their logo exudes sophistication and innovation, while the element of white evokes purity and clarity.
Coca-Cola - Red to Ignite Passion
Coca-Cola's use of the bold and dynamic Spencerian Script font for its logo evokes nostalgia and a sense of tradition. The vibrant red color has become synonymous with the brand and stimulates emotions of excitement, energy, and joy. By consistently using these elements, Coca-Cola has created an iconic brand recognized globally.
Google - Playfulness and Diversity
To reflect its core values of innovation, creativity, and diversity, Google has opted for a sans-serif typeface, Product Sans, in its logo. The utilization of primary colors represents the brand's playfulness and approachability, while the secondary colors add an element of surprise and dynamism. Google's identity communicates its mission to make information universally accessible and enjoyable.
Enhance Your Brand Identity with RGV Digital Marketing
At RGV Digital Marketing, we understand the importance of a strong brand identity in today's competitive digital landscape. Our internet marketing services in Edinburg, TX are tailored to meet your specific business needs and goals. Whether you need assistance with website design or search engine optimization, our team of experts is dedicated to helping you enhance your digital presence and outrank your competitors. Trust us to create a comprehensive strategy that includes impactful choices of fonts and colors to establish a brand identity that resonates with your target audience.
Partner with RGV Digital Marketing today and unlock the power of fonts and colors in driving your brand forward. Contact us to discuss your project and discover the endless possibilities we offer in Business and Consumer Services - Digital Marketing.