Bandit Signs: Boost Your Business with Eye-Catching Custom Signs
Feb 4, 2023
Products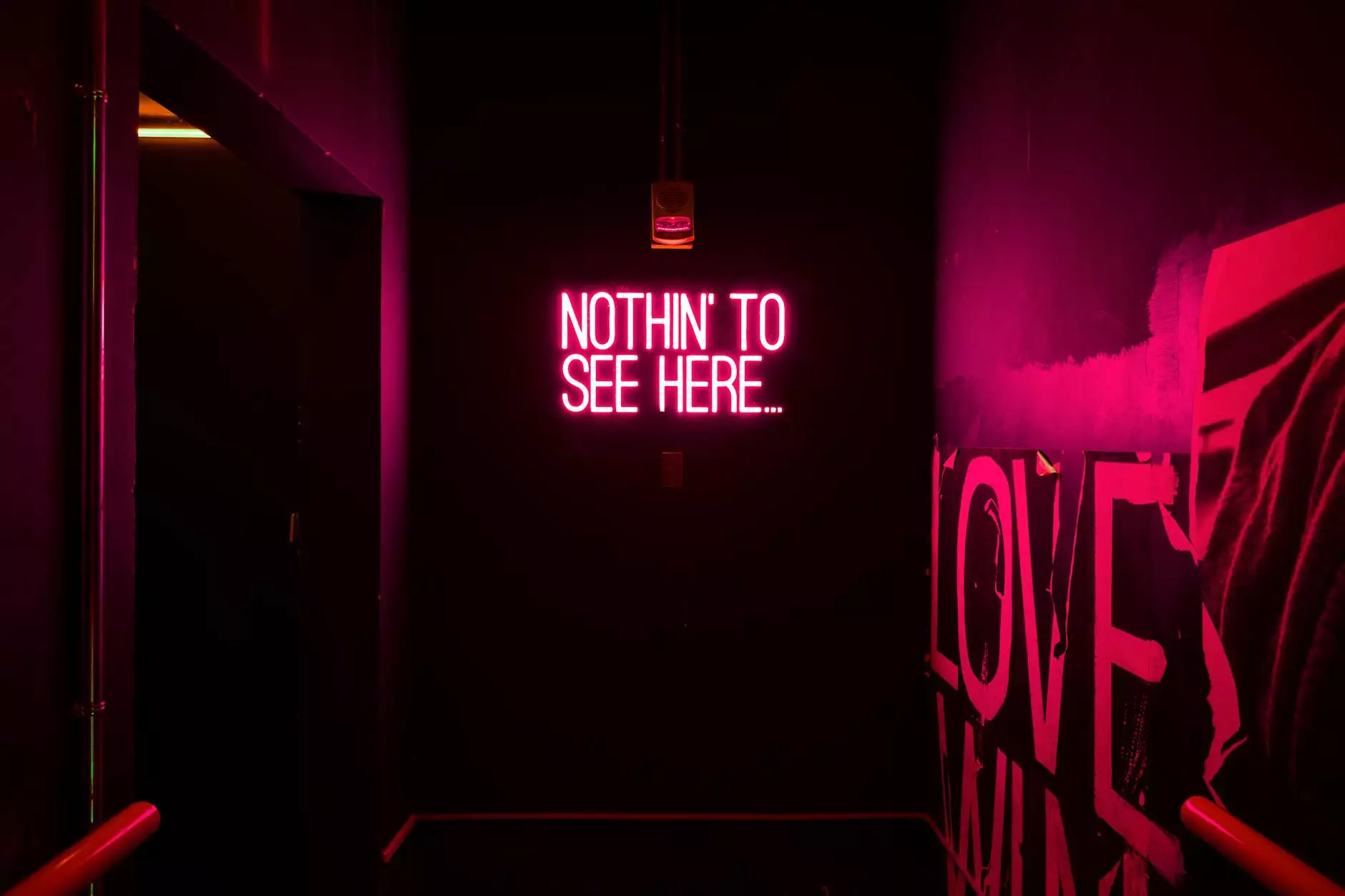 Are you looking for effective ways to promote your business in Edinburg, TX? Look no further! RGV Digital Marketing offers top-of-the-line bandit signs that can help you gain maximum exposure for your brand. As a leading internet marketing service, we understand the importance of well-designed signage in attracting potential customers and boosting sales. With our custom bandit signs, you can leave a lasting impression on your target audience and stand out from the competition.
The Power of Visual Marketing
Visual marketing is a powerful tool that can greatly impact your business's success. In today's digital world, where attention spans are short and competition is fierce, it's essential to capture your audience's attention quickly. Bandit signs are an excellent outdoor advertising solution as they are eye-catching, visually appealing, and highly customizable.
At RGV Digital Marketing, we specialize in creating custom bandit signs that align with your brand image and specific marketing goals. Our team of expert designers works closely with you to understand your business, target audience, and unique value proposition. By leveraging our expertise in digital marketing, we ensure that your bandit signs effectively convey your message and attract potential customers.
Stand Out from the Crowd
With the increasing competition in the business world, it's becoming harder to grab your target audience's attention. However, with well-designed bandit signs from RGV Digital Marketing, you can stand out from the crowd and make a memorable impression. Our signs use bold colors, engaging graphics, and concise yet persuasive messaging to create an immediate impact.
Whether you need bandit signs for a grand opening, a promotional event, or simply to increase brand awareness, we have got you covered. Our team ensures that your signs are visually appealing, clear, and easy to read, even from a distance. By incorporating your business logo, contact details, and a compelling call-to-action, your bandit signs will drive traffic and generate leads for your business.
Custom Signs Tailored to Your Business
At RGV Digital Marketing, we don't believe in a one-size-fits-all approach. We understand that every business is unique and has different marketing needs. That's why we offer fully customizable bandit signs that can be tailored to your specific requirements. Our team works closely with you to understand your goals, target audience, and desired outcome.
Whether you own a small local business or a large corporation, our expert designers will create bandit signs that perfectly align with your brand identity. From selecting the right colors and fonts to crafting compelling and persuasive copy, every aspect of your bandit sign is designed to attract attention and drive results.
Why Choose RGV Digital Marketing?
When it comes to choosing an internet marketing service in Edinburg, TX, RGV Digital Marketing stands out from the rest. Here are a few reasons why you should choose us for your bandit sign needs:
Expertise: With years of experience in the digital marketing industry, we have mastered the art of creating effective and attention-grabbing bandit signs.
Customization: We understand that your brand is unique, and we work closely with you to design fully customized bandit signs that resonate with your target audience.
Quality: Our bandit signs are made using high-quality materials to ensure longevity and durability, even in outdoor environments.
Quick Turnaround: We value your time and strive to deliver your custom bandit signs within the shortest possible timeframe.
Affordable Pricing: We believe that great marketing doesn't have to break the bank. Our bandit signs are competitively priced to provide maximum value for your investment.
Proven Results: Our track record speaks for itself. We have helped numerous businesses in Edinburg, TX, achieve their marketing goals through our custom bandit signs.
Contact RGV Digital Marketing Today!
If you're ready to take your business to new heights with captivating bandit signs, look no further than RGV Digital Marketing. Our team of experts is here to guide you through the process and deliver exceptional results. Contact us today to discuss your bandit sign requirements and let us help you outrank your competitors in the digital marketing space!
This page is part of the website of RGV Digital Marketing, a leading provider of business and consumer services in the digital marketing category.