Product Label Printing And Design - RGV Digital Marketing
Jul 6, 2021
Services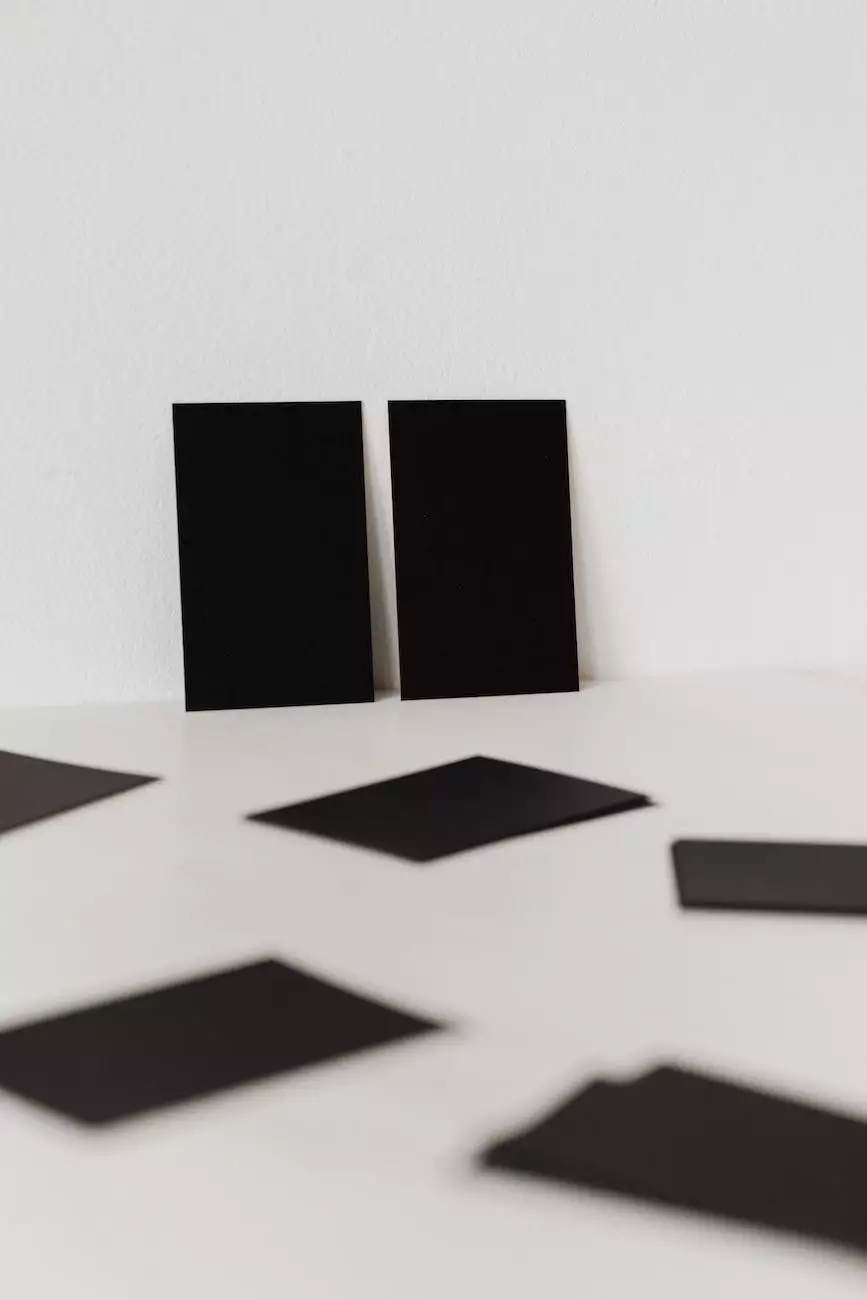 Enhance Your Brand with Compelling Product Label Printing and Design
Welcome to RGV Digital Marketing, the go-to source for top-notch product label printing and design services. In the ever-evolving business landscape, it's crucial for companies to differentiate themselves from competitors and captivate their target audience. With our expertise in business and consumer services - digital marketing, we bring a wide range of solutions to boost your brand's visibility and impact.
Why Choose RGV Digital Marketing for Your Product Labels?
1. Professional Design Services
Our experienced team of graphic designers understands the significance of exceptional product label design. We leverage the latest industry trends and extensive market research to create eye-catching labels that immediately grab the attention of your customers. By incorporating your brand's unique personality, we ensure each label represents your product accurately and aesthetically.
2. Cutting-Edge Printing Technology
At RGV Digital Marketing, we take pride in providing high-quality printing services to deliver visually stunning labels. Our state-of-the-art printing equipment combined with premium materials guarantees sharp and vibrant results. Whether you require custom shapes, vibrant colors, or special finishes, we have the capabilities to meet your specific requirements and exceed your expectations.
3. Tailored Solutions for Various Industries
We understand that each industry has unique needs and demands. With our vast experience in the business and consumer services - digital marketing sector, we offer tailored solutions to a wide range of industries, including food and beverage, cosmetics, pharmaceuticals, and more. Our team works closely with you to develop custom label designs that match your industry's regulations and resonate with your target audience.
Stand Out with Stunning Product Labels
A well-designed and professionally printed product label can make all the difference in today's competitive marketplace. Having an aesthetically pleasing and informative label strengthens your brand image, enhances product recognition, and ultimately increases sales. With RGV Digital Marketing as your partner, you can take your product labels to the next level.
Maximize Your Online Visibility
Not only do we specialize in product label printing and design, but we are also experts in digital marketing strategies. As a leader in the business and consumer services - digital marketing category, we understand the importance of search engine optimization (SEO) in driving organic traffic to your website. By optimizing your product label pages with relevant keywords, compelling meta tags, and engaging content, we ensure your website ranks higher on search engine results pages (SERPs), attracting more potential customers.
Comprehensive Solutions for Your Business
At RGV Digital Marketing, we offer a comprehensive suite of services to support your business growth. In addition to product label printing and design, we provide website development, search engine marketing (SEM), social media management, and more. Our goal is to be your trusted partner for all your digital marketing needs, helping you build a strong online presence and drive tangible results.
Unlock Your Brand's Potential
Don't let uninspiring product labels hold your brand back. Let RGV Digital Marketing ignite your brand's potential with our exceptional product label printing and design services. Contact us today to discuss your specific requirements and take a step towards transforming your products into captivating experiences for your customers.