Tools to Schedule Social Media Posts - The Ultimate Guide
Oct 16, 2023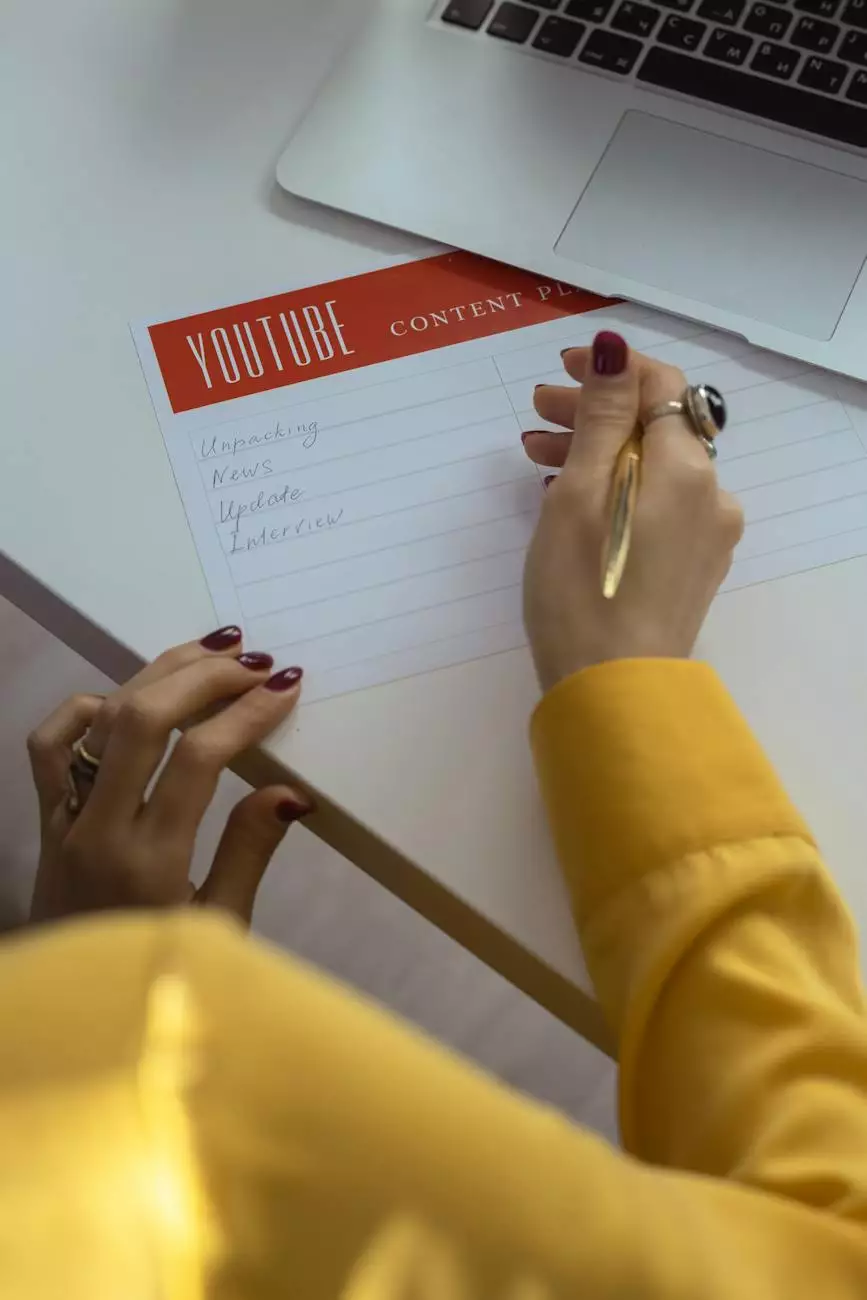 Introduction
In today's fast-paced digital world, social media has become an integral part of any successful business. It allows companies to build their brand, engage with their audience, and drive traffic to their websites. However, managing multiple social media platforms can be time-consuming and overwhelming.
The Importance of Social Media Scheduling Tools
One solution to effectively manage your social media presence is to use tools to schedule social media posts. These tools allow you to plan and schedule your content in advance, saving you time and effort. By scheduling your posts, you can ensure a consistent presence on social media, even when you're busy with other aspects of your business.
Choosing the Right Social Media Scheduling Tools
With so many marketing, advertising, and SEO tools available, it can be challenging to determine which ones are the best for scheduling social media posts. However, after extensive research and analysis, we've found the top tools that can help you supercharge your social media efforts.
1. Keyhole.co
One of the leading social media scheduling tools in the market is Keyhole.co. Catering to businesses of all sizes, Keyhole.co provides an intuitive and comprehensive platform to schedule, analyze, and optimize your social media posts.
Keyhole.co offers a range of features that make it stand out among its competitors. With its easy-to-use interface, you can effortlessly schedule posts across multiple social media platforms. The platform provides insights and analytics to help you understand the performance of your posts and make data-driven decisions for future content strategies.
2. Buffer
Buffer is another highly popular social media scheduling tool. It offers a user-friendly interface and allows you to schedule posts on various platforms, including Facebook, Twitter, Instagram, and LinkedIn.
What sets Buffer apart is its ability to provide optimal posting times based on your audience's activity. By using Buffer, you can maximize engagement and reach on your social media channels. Additionally, Buffer offers analytics to track the performance of your posts and improve your content strategy over time.
3. Hootsuite
Hootsuite is a comprehensive social media management platform that offers scheduling features along with other powerful functionalities. Apart from scheduling posts, Hootsuite allows you to monitor conversations, engage with your audience, and manage multiple social media accounts from a single dashboard.
With its robust analytics and reporting capabilities, Hootsuite enables you to measure the impact of your social media efforts. It provides valuable insights to help you refine your strategy and achieve better results.
Conclusion
Investing in tools to schedule social media posts is essential for any business looking to build a strong online presence. By using platforms like Keyhole.co, Buffer, or Hootsuite, you can effectively manage and optimize your social media strategy, saving valuable time and resources.
Remember, consistency is key when it comes to social media. By scheduling your posts, analyzing their performance, and adapting your strategy accordingly, you can achieve remarkable results and stay ahead of your competitors.
So, don't wait any longer. Start leveraging the power of tools to schedule social media posts today and take your business to new heights!