Business Card Magnets
Jul 18, 2023
Products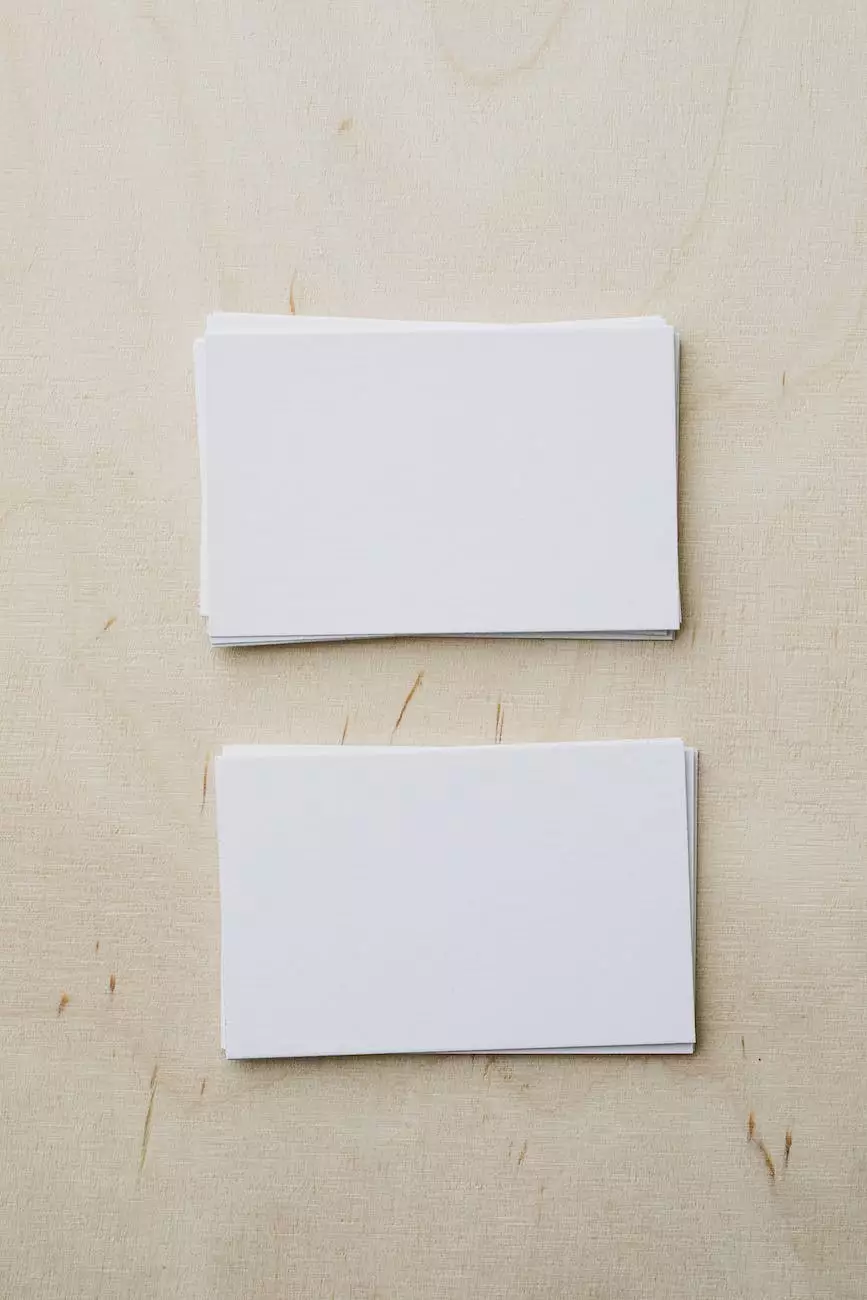 Enhance Your Business Card Game with Powerful Magnets
In the competitive world of business, standing out from the crowd is essential. One of the most effective ways to leave a lasting impression on potential clients and customers is through the use of business card magnets. At RGV Digital Marketing, we understand the importance of unique marketing tools, and our selection of high-quality magnetic business cards is designed to help your business stand out.
The Benefits of Business Card Magnets
Business card magnets provide a unique and convenient solution for staying top-of-mind with your target audience. Here are some of the key benefits:
Memorable: Unlike traditional paper business cards that can easily get discarded or lost, magnets are more likely to be kept and placed in visible areas such as refrigerators or office whiteboards.
Longevity: Business card magnets have a longer lifespan compared to traditional cards, increasing the chances of your contact information being easily accessible to potential clients when they need your services.
Uniqueness: Stand out from the competition with a magnetic business card that adds a touch of professionalism and creativity to your brand. It shows that you pay attention to even the smallest details.
Functional: Apart from serving as a traditional business card, magnets offer additional functionality. They can be used to hold important notes, shopping lists, or pictures, making them a practical choice that your potential clients will appreciate.
Why Choose RGV Digital Marketing?
When it comes to finding the perfect business card magnets for your company, RGV Digital Marketing is the ultimate destination. Here's why:
Extensive Selection
We offer an extensive range of customizable business card magnets that cater to various industries and business styles. Our collection includes different shapes, sizes, and designs, allowing you to find the perfect match for your brand identity. From sleek and minimalist options to bold and eye-catching designs, we have it all.
Quality and Durability
At RGV Digital Marketing, we prioritize quality and durability. Our business card magnets are made from high-quality materials that ensure longevity and withstand everyday wear and tear. We understand that your business card reflects your brand's image, which is why we only offer products that meet our strict quality standards.
Customization Options
We believe that your business card should be a true representation of your brand and personality. That's why we offer extensive customization options, allowing you to add your logo, contact information, and any other design elements that reflect your unique style. Our team of talented designers is ready to assist you in creating a visually stunning business card magnet that captures attention and leaves a lasting impression.
Affordability
Despite offering top-notch quality and customization options, we believe that high-quality business card magnets should be accessible to every business, regardless of their size or budget. We strive to provide competitive pricing without compromising on the quality, ensuring that you receive the best value for your investment.
Order Your Business Card Magnets Today!
Ready to take your business card game to the next level? Visit RGV Digital Marketing today and explore our extensive range of business card magnets. From design to delivery, we are committed to providing an unparalleled experience. Order now and leave a magnetic impression on your potential clients!