Yard Signs - Xcellence Realty
Sep 20, 2017
Products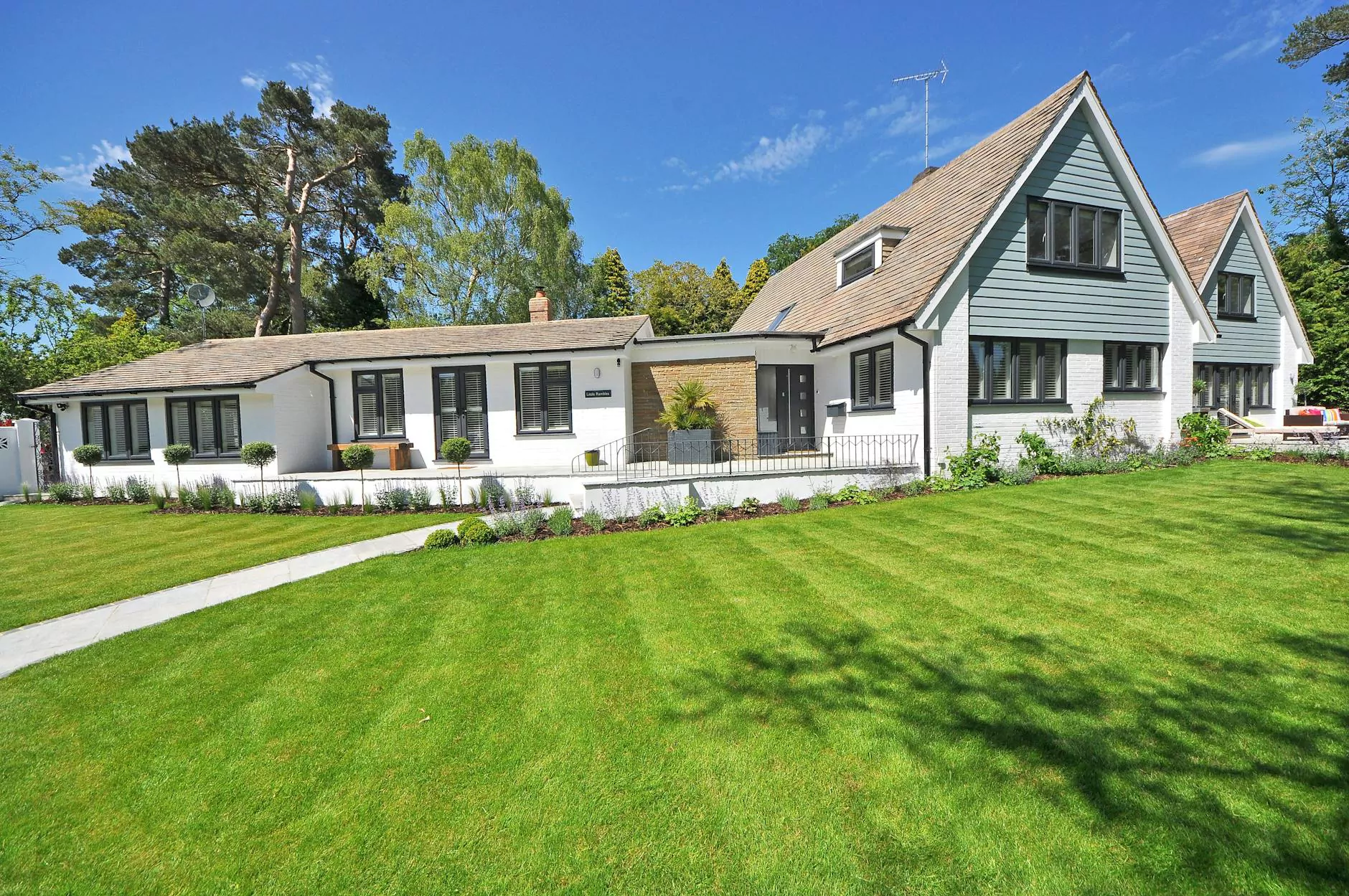 Are you searching for premium yard signs to elevate your real estate business? Look no further! Xcellence Realty, in partnership with RGV Digital Marketing, is the go-to solution for top-notch yard sign services. We understand the importance of effective marketing and branding, and our customizable yard signs are tailored to meet your specific needs. With our unbeatable quality and impeccable service, your real estate listings will stand out from the crowd.
High-Quality Yard Signs for Every Property
At Xcellence Realty, we take pride in providing high-quality yard signs that truly capture the essence of your brand. Whether you're selling a residential property, a commercial space, or a piece of land, our yard signs are designed to make a lasting impression. Our signs are constructed using durable materials that can withstand various weather conditions, ensuring your message remains prominent and professional.
Customizable Designs
We understand that every real estate business has unique requirements. That's why we offer fully customizable designs for your yard signs. From color schemes to fonts and graphic elements, you have complete control over the appearance of your signage. Our design team will work closely with you to bring your vision to life, ensuring that your yard signs effectively represent your brand and contribute to your overall marketing strategy.
Eye-Catching Graphics and Information
With our yard signs, you have the opportunity to showcase eye-catching graphics and pertinent information about your properties. Our skilled graphic designers can create captivating visuals that capture the attention of potential buyers. Additionally, we provide ample space for essential details such as property features, contact information, and your branding. By combining visually appealing elements with valuable information, you'll attract more interested prospects and increase the chances of closing deals.
Quick Turnaround Times
Time is of the essence in the real estate industry, and we understand the importance of prompt delivery. At Xcellence Realty, we prioritize efficiency without compromising on quality. With our streamlined production process, we can deliver your customized yard signs within a timeframe that suits your needs. Our goal is to ensure that you can start using your yard signs as soon as possible, maximizing your marketing efforts and generating leads for your business.
Get Noticed with Xcellence Realty Yard Signs
Stand out in a competitive market with Xcellence Realty yard signs. Our visually appealing, high-quality signs will impress potential buyers and leave a lasting impression. Partner with RGV Digital Marketing, the leading internet marketing service in Edinburg, TX, to gain a competitive edge in your real estate endeavors. Our expertise in digital marketing, combined with our exceptional yard sign services, will help drive more traffic to your listings and enhance your overall brand awareness.
Contact RGV Digital Marketing Today
For more information on our yard sign services or to discuss your specific requirements, get in touch with RGV Digital Marketing today. As a trusted internet marketing service in Edinburg, TX, we are dedicated to providing comprehensive solutions to boost your online presence and drive tangible results for your business. Let us help you take your real estate marketing to the next level with our innovative yard signs and strategic digital marketing strategies.
Customizable yard signs tailored to your brand
High-quality materials for durability
Eye-catching graphics to attract potential buyers
Prominent display of property details and contact information
Quick turnaround times for efficient delivery
Partner with RGV Digital Marketing for a comprehensive marketing approach
Elevate your real estate business today with Xcellence Realty yard signs! Take advantage of our exceptional services and let your properties shine. Contact RGV Digital Marketing, the leading internet marketing service in Edinburg, TX, to discuss your yard sign needs and kickstart your marketing success.