Custom Banners for Sports Teams
Sep 7, 2021
Products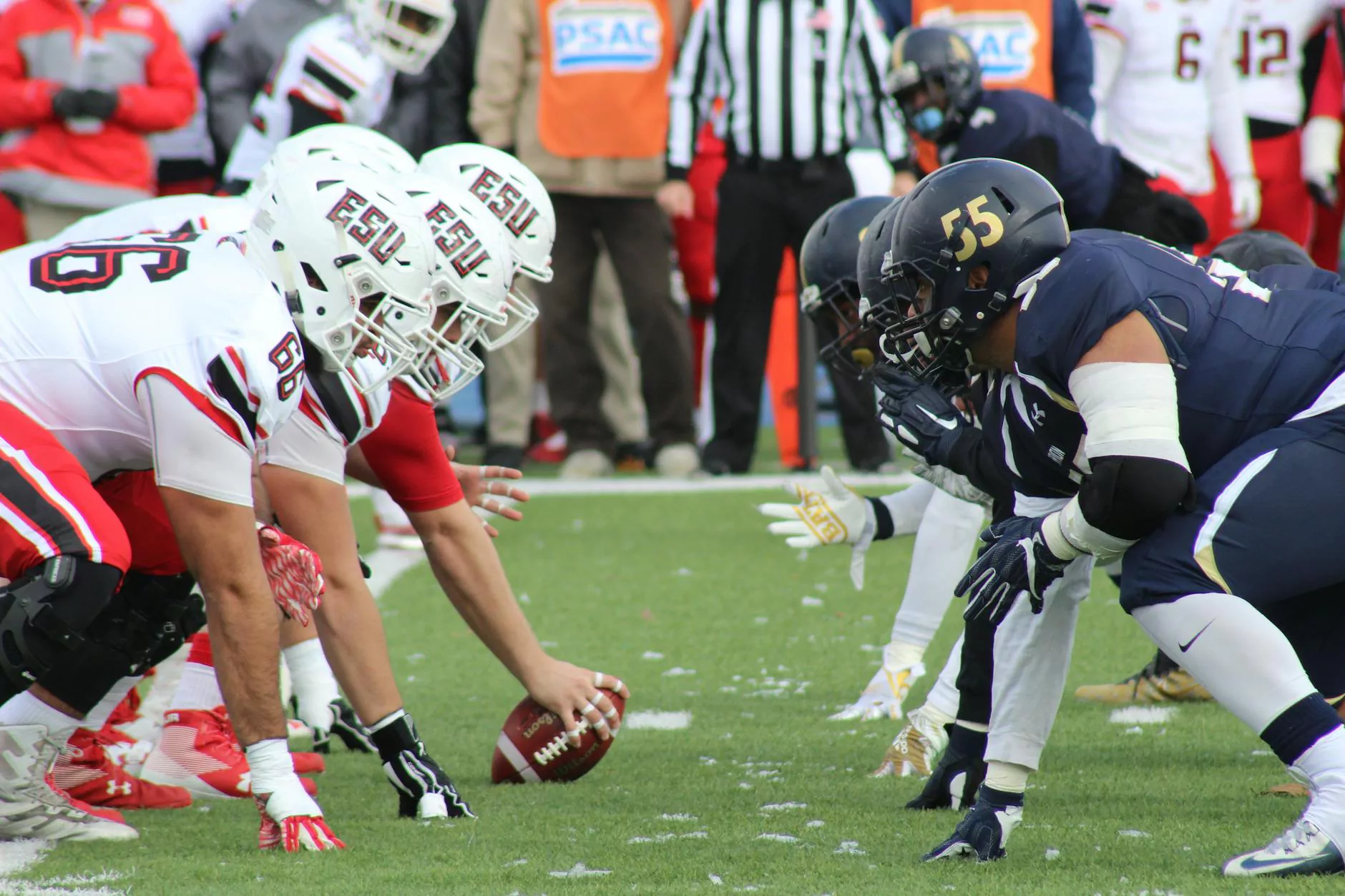 Welcome to RGV Digital Marketing, your go-to source for custom banners designed specifically for sports teams. Our team of expert designers and marketers have years of experience in creating unique and impactful banners that capture the spirit and essence of your team. With our 20% off promotion and fast shipping, you can now proudly display your team's identity like never before!
High-Quality Custom Banners
At RGV Digital Marketing, we understand the importance of high-quality materials when it comes to custom banners for sports teams. That's why we only use top-of-the-line materials that are durable and weather-resistant. Whether you need banners for outdoor games, indoor tournaments, or promotional events, our banners are designed to withstand the elements and maintain their vibrant colors.
Our team of skilled designers will work closely with you to bring your vision to life. We take pride in our attention to detail and strive to create banners that truly represent your team's style, colors, and logo. With our state-of-the-art printing technology, you can expect crisp graphics and sharp images that will catch the eye of fans, sponsors, and competitors alike.
Affordable Prices and Fast Shipping
At RGV Digital Marketing, we believe that high-quality custom banners shouldn't break the bank. We offer competitive pricing options that fit your budget, ensuring that you get the best value for your investment. Our 20% off promotion makes it even more affordable to showcase your team's pride and achievements.
In addition to our affordable prices, we also provide fast shipping options to ensure that you receive your banners in a timely manner. We understand that time is of the essence, especially in the fast-paced world of sports. Rest assured, your banners will be delivered to you promptly, so you can focus on what matters most – your team's success.
Serving Edinburg, TX and Surrounding Areas
RGV Digital Marketing is proud to serve the community of Edinburg, TX, and surrounding areas. As a local business ourselves, we understand the unique needs and challenges faced by sports teams in our area. Our team is dedicated to providing excellent customer service and delivering top-notch custom banners that exceed your expectations.
Whether you're a little league team, a high school squad, or a professional organization, our custom banners are tailored to suit your specific requirements. We have experience working with a variety of sports, including baseball, basketball, soccer, football, volleyball, and more. No matter the sport, we can create a banner that celebrates your team's achievements and showcases your spirit.
Contact Us Today
Ready to elevate your team's presence with a custom banner designed exclusively for you? We're here to help! Contact RGV Digital Marketing today to discuss your requirements and get started on creating a one-of-a-kind banner that sets your team apart.
As a leading internet marketing service in Edinburg, TX, we specialize in providing digital marketing solutions for businesses and consumer services. We have a proven track record of helping businesses improve their online visibility, drive more traffic to their websites, and generate leads that convert into customers. With our expertise in SEO, copywriting, and content marketing, we can help your business outrank competitors and attract targeted customers.
Don't settle for generic banners that don't capture the true essence of your team. Choose RGV Digital Marketing for custom banners that make a statement. Contact us today!