3 Tips to Plan a Kick-Ass Networking Event
Blog
Sep 27, 2022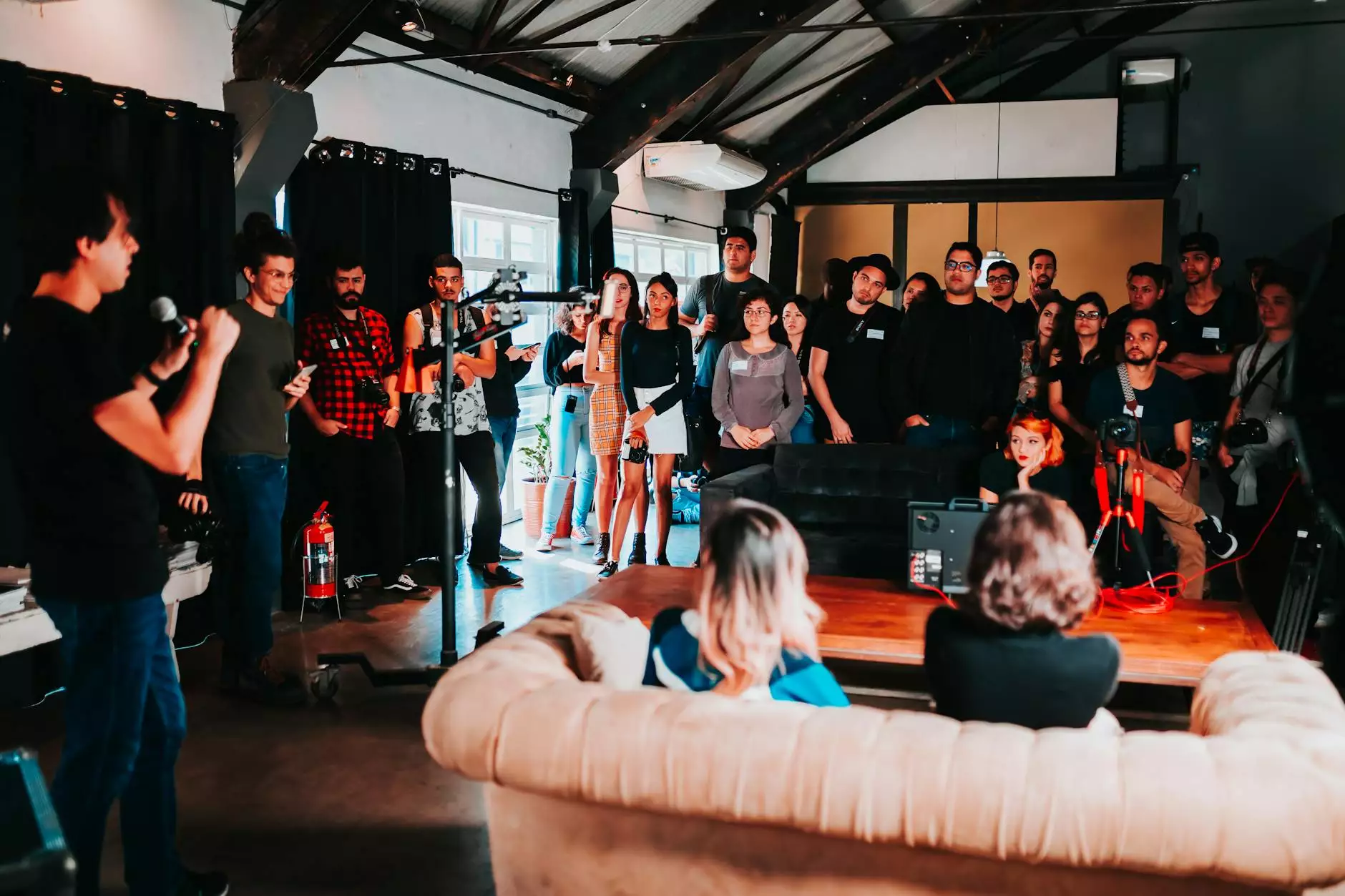 Welcome to RGV Digital Marketing, your go-to source for top-notch internet marketing service in Edinburg, TX. We specialize in delivering effective digital marketing solutions to help businesses and consumers thrive in the online world.
The Importance of Networking Events
In the modern era of digital connections, networking events remain an invaluable tool for establishing genuine relationships and expanding professional networks. However, planning a successful networking event requires careful consideration and strategic execution. In this article, we will share three actionable tips to help you plan a kick-ass networking event that will leave a lasting impression on attendees.
Tip 1: Define Your Objectives
Before diving into the planning process, it is vital to define your objectives for hosting a networking event. Are you looking to attract potential clients, build partnerships, or simply connect with like-minded professionals in your industry? Clarity about your objectives will drive every aspect of your event, from the venue selection to the type of attendees you invite.
Identifying and Targeting Your Audience
Understanding your target audience is key to organizing a successful networking event. Conduct thorough research to identify the demographics, interests, and needs of your desired attendees. This will enable you to tailor the event to their preferences, ensuring their engagement and satisfaction throughout.
Tip 2: Choose the Perfect Venue
A well-selected venue can make or break your networking event. Consider the following factors when choosing the perfect location:
Capacity: Ensure that the chosen venue can comfortably accommodate your expected number of attendees.
Accessibility: Opt for a venue that is easily accessible to all participants, considering proximity to transportation hubs and parking facilities.
Ambience: Create a welcoming and vibrant atmosphere that fosters interaction and networking.
Make sure to visit potential venues in person to assess their suitability for your event. Take note of the available amenities, such as audiovisual equipment, seating arrangements, and catering options, to ensure a seamless experience for your attendees.
Tip 3: Plan Engaging Activities
Keep your networking event exciting and dynamic by incorporating engaging activities that encourage interaction among attendees. Consider these ideas:
Icebreaker Sessions: Start the event with icebreaker sessions to help attendees connect with each other more easily.
Interactive Workshops: Organize workshops or panel discussions on relevant topics to spark conversations and provide valuable insights.
Open Networking Sessions: Dedicate time for attendees to freely mingle and make new connections.
Contests or Prizes: Add some friendly competition to your event with contests or raffles, providing incentives for active participation.
By planning diverse and engaging activities, you create an environment that encourages attendees to interact, exchange ideas, and forge new connections.
Conclusion
In conclusion, planning a kick-ass networking event requires a strategic approach that aligns with your objectives, aims to impress your target audience, and incorporates engaging activities. RGV Digital Marketing is your trusted partner in achieving digital marketing success in Edinburg, TX and beyond. Contact us today to learn more about our comprehensive internet marketing services.